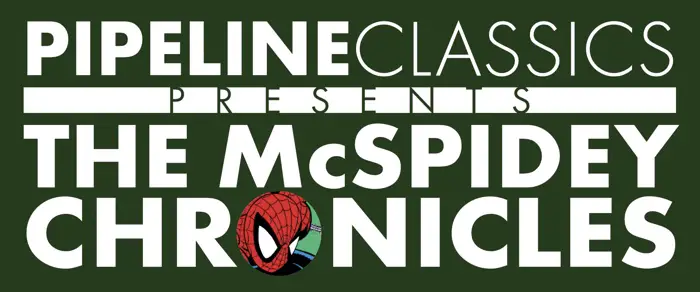 2 Years. 28 Issues. 1 Todd McFarlane.

An Introduction and a FAQ
How did this project start? How did this project grow? And then, let's get the basic questions out of the way. Don't worry — I'll delve into all of the details as we look through the issues.
We're getting a Todd McFarlane's Spider-Man Artist's Edition! Start saving your pennies. I have the details…

---
Issue-By-Issue Reviews
Venom returns! I still think Hydro-Man looks cooler, though. He's a super buff Huey Lewis, but half water. C'mon!
Book and Magazine Reviews
This doorstopper of a book collects all of the Michelinie/McFarlane Spider-Man tales from the McSpidey Chronicles. It's a beauty, though I have one minor quibble.
Everything Else
Let's take a look at Todd McFarlane's pencils for "The Amazing Spider-Man" #298. Comparing them to Bob McLeod's inks is a great exercise in learning how comic art works.

---

Here's your guide on how to collect the entire run of The McSpidey Chronicles digitally. Yes, it's complicated enough to need a guide.

---

We're getting a Todd McFarlane's Spider-Man Artist's Edition! Start saving your pennies. I have the details…

---

Where did Todd McFarlane's spaghetti webbing come from? Let me show you Michael Golden's original webbing, how Tom DeFalco coined the term, and a lot more.

---

Once upon a time, I wrote a fan letter to Todd McFarlane. This is the story of what happened next…

---
Pipeline Comics
PipelineComics.com specializes in Franco-Belgian comic reviews and history. If you're looking for something new to read, check the site for updates every week. As a fan of McFarlane's Spider-Man, here are a few books you might enjoy: